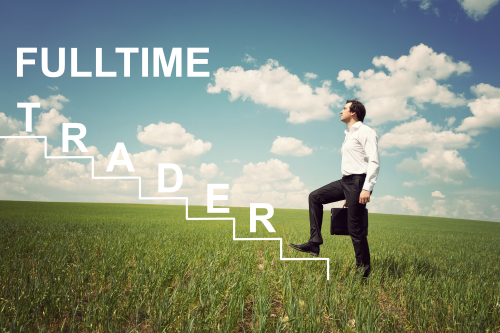 1. You Have Developed a Solid Trading Plan
Having a trading plan and deploying it consequently is on of the first things an aspiring full-time trader should check for since it marks the guidelines that determine the decission on when to enter or exit a position. A decent trading plan should also cover Moneymanagement rules, thereby make manageing emotions and risk more achievable through a objective approach.
Creating a trading plan is the easy part, since the majoroty of traders fail at execution due to a lack of discipline. Sticking to the plan is inevitable if you want to avoid devastating losses or even worse lose your entire capital eventually.
2. You Desire Freedom But don't shy Responsibility

Trading for a living comes with nice benefits like having no boss to take orders from and being in charge over your destiny, but make no mistake that doesn't mean that you have to work less, quite the contrary is more likely the case. You left 9 to 5 but now you have to adapt to the market in order to benefit from its activity, what can mean longer hours and more flexibility. Even tough today you can trade from everywhere in the world with various devices in your swimwear its still important to stay focused in order to deliver profits.Trading should be now seen as business not a hobby.

3.
Your Trading Profits Excel Your Salary Constantly
"Ramen-Profitability"might be a avid expression of commitment when it comes to bootstrapping a startup, but if you are serious about quitting your job to follow your inner calling and become a fulltime trader your profit should at last match the income from your former job. You have to be mentally and financially prepared for facing as yet unknown income instability too. Some say you have to hold a one year's worth of expenses cash cushion ready, but It all depends on your individual situation therefore everyone must calculate the particular risk/reward-ratio for this one.


4.
You Admit and OvercomeYour Weaknesses
Beeing honest with yourself is one of the hardest and most important things when it comes to trading-psychology. If you can't take self-criticsm chances are you will most likely never make progress and become a profitable trader. The first step is to admit mistakes and stop blaming everyone and everything else but yourself for bad decisions. Hereupon the mistakes should be avoided by applying the "Kaizen"-methodology wich is japanise for slow, gradual but continuous improvement. This takes time but is very efficient.


5.
You Keep a Trading Journal
Even if it may seem trivial or appear as a learning aid for novice traders, a trading journal is as essential for seasoned traders since it
enables the analysis of former entry and exit decisions. By recognizeing weak spots in a strategy or ones trading behaviour, the trader is able to improve by avoiding to repeat mistakes or develop strength further. Analyzing prior performance is common practice also in sports in order to maximize athletes efficiency.

6.
You Have Built a Positive Track record
If you managed to stay profitable over a longer period of time, congratulations you have proof of your trading skills and have earned a good reputation. This is important if your goal is to manage Investors money, since they want to keep the risk for their investment as low as possible. Even tough past performance is not indicative of future results, a positive trackrecord can definitely attract investors.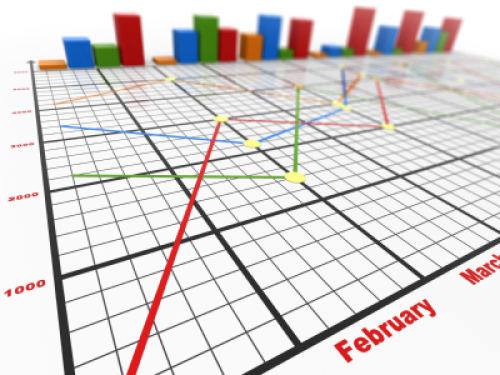 7.
You Have a Healthy Work-Life Balance
Since trading can be quite stressfull, especially on a full-time basis, it is crucial not to neglect the health-aspect that goes with
it. Stress is a well known cause for several diseases and a lower life expectancy. Through frequent exercises and movement the stress-level can be scaled down to a healthy measure. Meditation and deep breathing can help you to counter stressors just as a healthy nutrition keeps your body fit. Spending time with family and friends has a positive impact on your longevity too.

Are You Ready to Take the Jump?
Your toughts may already spin around the ,markets all day long so why not pursuing your dream and do anything necessery to become the trader you have to be, in order to succeed. Confront your weaknesses and overcome every single one of them to get where you know you truly belong to. Never quit improving your skills and constantly remind yourself what your ultimate goal is. If you really want to become successfull and dont fear change, you most certainly will make the transition to full-time trading.
Good luck dear traders, stay strong and never give up.
Best Regards,
DaytradeMillionaire